They told me it's not THAT cold in Dublin at the beginning of February. Well, they were wrong. I met Teo at the airport late at night and, while leaving the building, I was already frozen.
We were in Dublin for Rux's birthday; she came from Luxembourg, Teo from Leeds and his friend from Bucharest.
That first night, in spite of the coldness, we went out to eat (af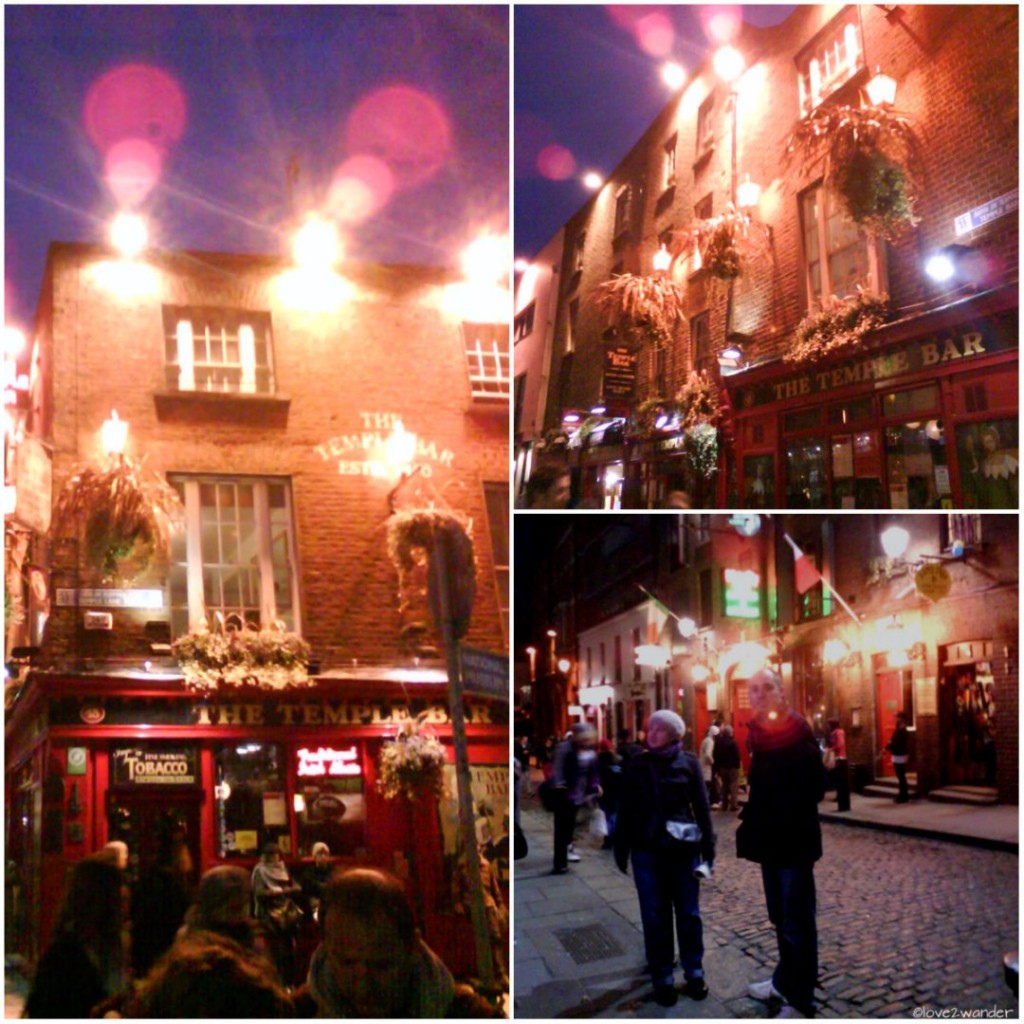 ter, of course, waking up Rux). We have discovered a restaurant where the waiter was also Romanian (like all of us) who played an out-of-fashion song for us, super-loud (the link at the end of this story). This is too long of a story to just tell you that we only had one beer that night; soon, everything was closed, including the supermarkets. We have never seen something similar before (now Spain has the same rule, no alcohol is sold in stores after 11 pm).
To get even, we spent the second evening in Dublin at the Temple Bar.
They told me it was a legendary one. Well, I was impressed by the people more than anything. They were pretty drunk but still polite. And super-funny.
I do remember there was some live music we liked; I also remember the crowded smoking area and the endless types of ales and cider.
The rest is history (by the way, it was established in 1840). Which was exactly the point of us spending the night at the Temple Bar, right? Well, at least I've been there, even if I can only prove it with a limited number of pictures (just three, all blurry).
But here's the song. Enjoy!